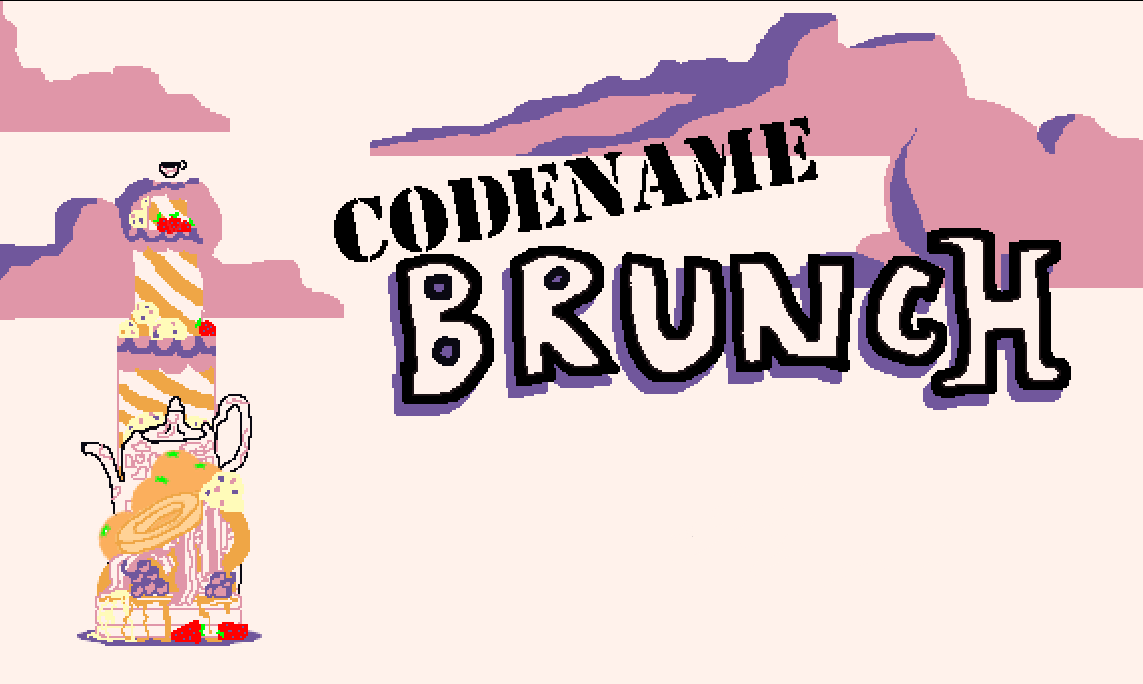 Codename: BRUNCH
v1.1 The cinnamon roll patch!
---
Howdy! Here's that hotfix patch update thingy I promised earlier. This new and improved version comes with...
Fixed resolution! Now you can not only play the game, but you can also see the game!
Better colour! Prime Minister Goodhair now talks in light blue instead of dark blue!
More game-flow! Press SHIFT to skip the introductory dialogue!
More cinnamon rolls! The game now has an icon instead of the ugly software engine showing through.
It's unlikely that this game will receive a content patch. The codebase is an absolute mess. That's what happens when you create it in only 2 days. ¯\_(ツ)_/¯

As always, if you encounter a problem with the game please drop me a line~ https://twitter.com/hughbumble
I'll be moving on to my next project, which may or may not take shape soon! Stay tuned.